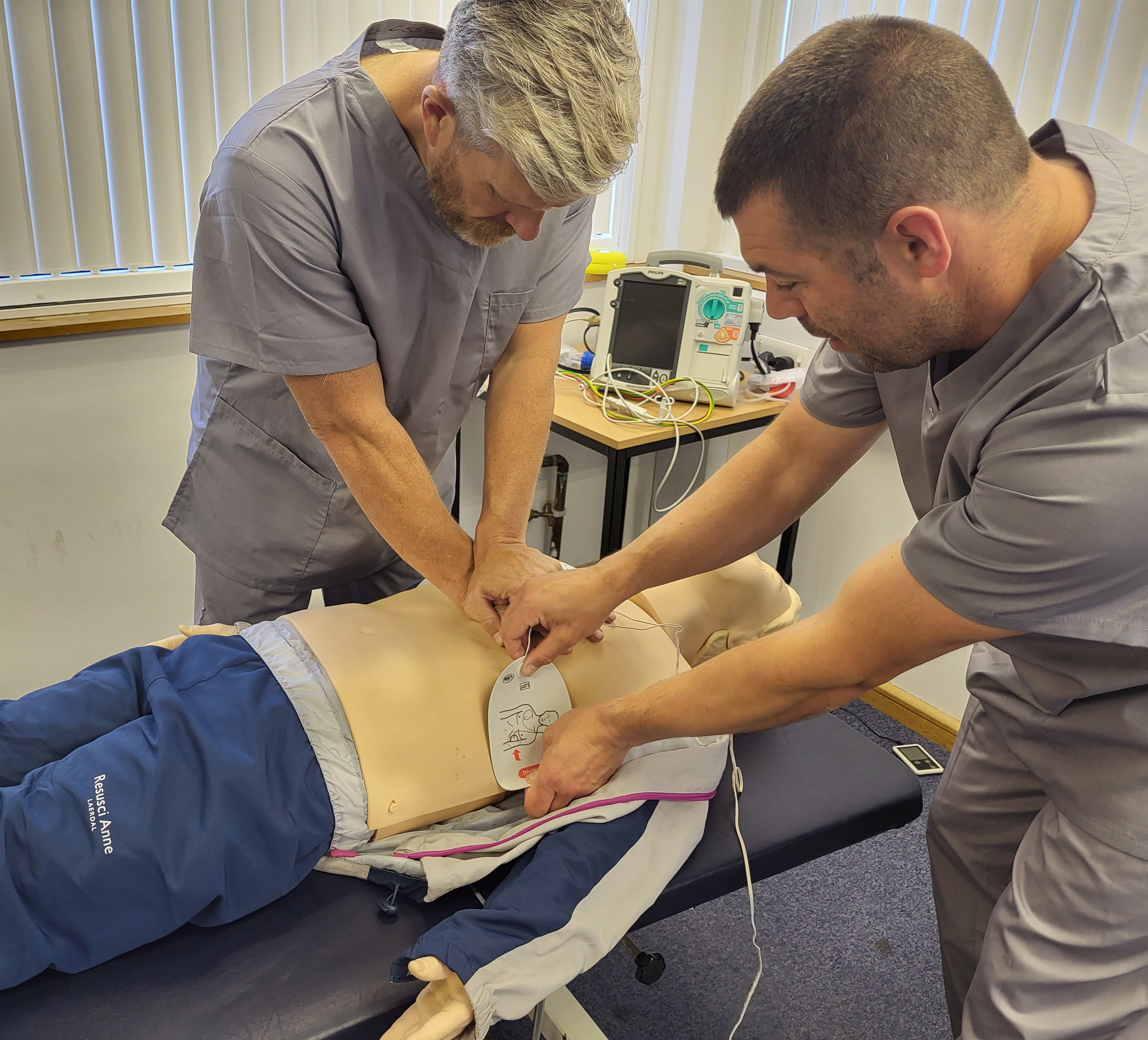 Credible Resuscitation Training
As a proud Resuscitation Council UK course centre, you can be assured that any resuscitation product delivered by Resus Tree is of a high quality, which always meets the needs of your employer and Professional Body.

Resus Tree: some of our successes
A Trusted supplier of NHS Trusts, providing support with all levels of Resuscitation Training
An established Resuscitation Council UK Course centre
Winner of the European Resuscitation Council (ERC) F.I.R.S.T competition, 2022 for our publication 'Resus Heroes', a resuscitation manual aimed at Young People
Basic Life Support for Healthcare Professionals
Our BLS course for Healthcare Professionals is a 3 hour, blended learning course:
Online Theory (2 hours)
Face-Face practical session (1 hour)
The course fee of £59 includes BOTH elements.
Once purchased, you can access the online content immediately and can attend any one of our monthly Face-Face practical sessions at our Wirral, North-West England training centre.
Simply check out the website for upcoming sessions and email us your preferred date.